Marina Kasyanova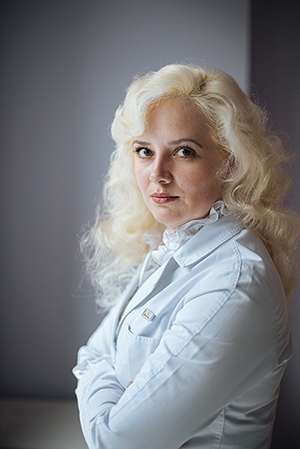 VICE PRESIDENT
Head of the medical Department of the Association. Performs representational functions in relations with all government agencies, non-governmental, non-profit and other organizations in Russia and abroad;
Graduated from the General Medicine faculty of St.-Petersburg State Medical Academy named after I.I. Mechnikov;
Medical doctor, Doctor of Philosophy. Holder of valid certificates in "Healthcare Management and Public Health", "Surgery" and "Ultrasound diagnostics";
Expert in ISO International Quality Management System Certification;
Completed internships at leading hospitals of Spain and Portugal in 2009-2011. Obtained a European medical degree equivalency with the right to work in the EU;
Successfully combines medical practice with administrative work as Head Physician at leading medical centers since 2012;
Member of the Portuguese Medical Association;
Full member of Russian society of Oncomammology, a member of the Association of traumatologists and orthopedists of Russia;
Author of 27 publications in scientific medical journals (including foreign);
Attendee and speaker at conferences focused on Healthcare Management and Public Health, Medical Tourism, Surgery, Plastic surgery, Ultrasound diagnostics and Oncology;
Lenguages: Portuguese, Spanish, English and Russian.
E-mail: